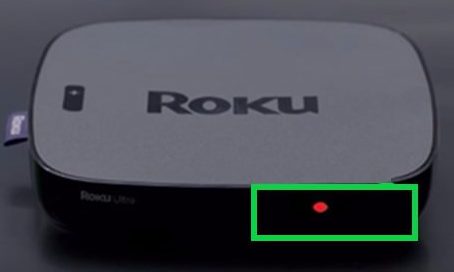 Every electronic device has its own advantages and disadvantages. Thus using them regularly creates a heating problem. Well, Roku Overheating of Roku media player is a known issue, and it may be dangerous sometimes.
Therefore it is necessary to stop overheating. Roku is a very famous name in the media streaming world. Roku offering numbers of a product that start from as low as $29.99 and go up to $129.99.
Read More :- Fix Roku IR Remote Problems
The Roku device has something for everyone. The reason that Roku media player is a great streaming player and a good media player is nothing without great content. Absolutely Roku has a large amount of content with 4000+ free and paid channels. That can satisfy any type of user.
The Roku device gets heated faster when the user uses many functionalities continuously with no time gap. And when you use your streaming device for a long time, it is also a big reason to overheat. There is a chance that your streaming device gets exposed to more heat.
Read More :- How to Fix No Sound Problem in Roku
Thereby turning to be overheated. However, such as any modern electronics or mobile device has some of their problems, the Roku devices are not without their problems.
which is why I have discussed common overheating problems of the Roku device. And described potential solutions on how to fix Overheating error on the Roku device. So if you are facing the overheating error, keeping reading and I will help you fix that error.
If you are using the Roku device, then you need to check the temperature of your device. It is an important parameter that you should not miss. Regular temperature checking and maintaining the right level of your Roku device can help you to solve this overheating trouble.
Read More :- Ways to Enable Closed Caption on Roku
Disclaimer: Not every device face this problem, some device has to face this problem when multiple programs run without any time gap.
Roku Overheating Sign
Most of the Roku media player has a white LED light at the front of the device. In the case of the white LED light turn into a solid red light, it's mean that your device is overheated. Instead of the red light to be continuously flashing, it means that your Roku device is not getting sufficient power.
Read More :- Stream My Content on Roku With USB
Apart from that, when you start your Roku device, you will note a warning message at the corner of the screen that "Your Roku device is overheating".
Some Best Tips To Avoid Roku Overheating
Don't place your Roku device on the top of the set-up box, Wi-Fi router or another similar device.
Never place your device at sunlight, enclosed space, and the electronic device.
Place the Roku device at the cooler place.
Best Tips To Cool The Roku device
Follow these simple steps to cool the Roku device.
Sometimes the Roku device gets struck and shows a sign of overheating. It can be solved easily by restarting your Roku device. After the restarting the device, the warning sign will stop showing.
If you are still facing the same trouble, then unplug the power cable of the Roku device and allow it to cool down for a while.  Wait for at least 10-15 minutes. After getting cool, you can start streaming again.
Plug the cable again once it gets cool.
And wait to for it gets switched on. If you get overheating warning message again on the TV screen or solid red light on the device, immediately power it off.
Then you can repeat step 2. It will get back to normal.
Read More :- Tips to stop Roku Buffering Problem
Your device will get back to its normal temperature and you can enjoy your uninterrupted streaming service on your TV.
If you still face that trouble, immediately stop using the device. And call our customer care executives to assist you.
If you faced this problem multiple times, I will suggest you change your streaming media player to a new one.
If your Roku device is under warranty, you are in luck. You can get its servicing done by our company's service center free of cost. For instant help call our customer service support center.
Also read: How To Resolve Common Roku Error Codes–Setup & Troubleshooting
Frequently Asked Questions
Here are some questions to resolve your queries.
Q: How do I stop my Roku from overheating?
I have explained some important tips to avoid overheating above.
Q: Why is my Roku device overheating?
The Roku device gets heated up faster when the user uses many functionalities continuously without any time gap.
Q: Do I need to turn off my Roku?
Yes, you need to turn off your Roku device to cool it after the device gets cooled you can stream your device again and enjoy uninterrupted service from Roku.
Read More :- How to Turn Off your Roku Device?
Q: How do you know when your Roku is bad?
If you faced overheating problem several times you need to change your Roku media player immediately, for continuing your enjoyment
Q: How do I shut my Roku off?
Just unplug the power cable of the Roku device. Your device will get power off.
Final words
I hope your all queries regarding Roku overheating, step to cool Roku device, the sign of red light and important tips to avoid overheating. If you have still questions and queries related Roku device, you can call our Roku support team. Our customer care executives are available 24×7 and 365 days. We are always available for your service.