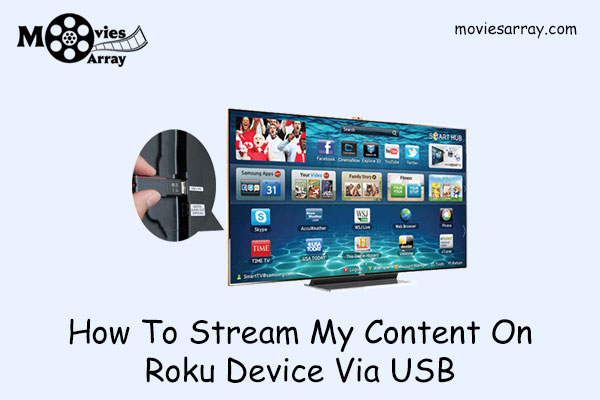 Roku device is a streaming media player or a digital platform. It helps to Stream my content on Roku Device via USB. Also, you can watch your favorite TV shows and movies directly on your TV screen via the Internet. Thus Roku streaming device is made our life much easier.
Read More :- Search Movies Or TV shows on Roku
Being an electronic product has its own several issues Which receive by our Roku customer support center. We receive several queries on a daily basis from different users. One of the most common queries among a large section of the uses is how to Roku play from USB?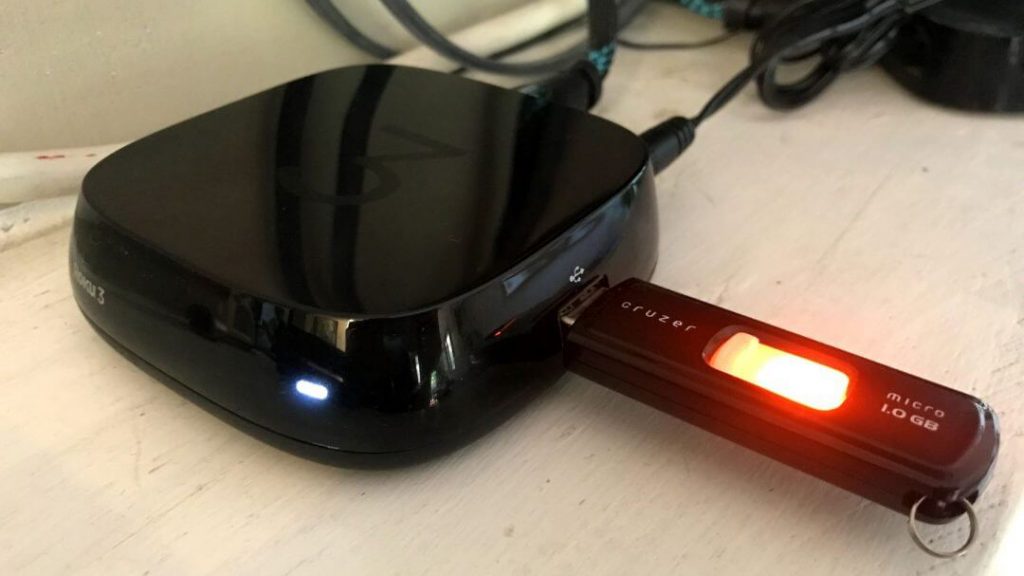 Roku device allows you to watch your own personal videos, listen to your favorite music, and view your photos via Roku USB port/ USB drive or hard drive on your TV screen.
Read More :- How to Cast YouTube or Netflix on Roku TV
You can also use your local area network to play your own content on your big TV screen. Here I will discuss the method on, how you can use the USB port of Roku device to stream your personal content such as videos, photos, and music on your TV screen. Also, read How to Reset your Roku Streaming Stick or Box
I will explain to you all the methods and procedures to watch your personal file on your Roku device. Mainly here are two methods. (i) via USB or Hard drive and (ii) DLNA. Let start:
Read More :- Fix No Sound Problem in video on Roku
How To Watch USB On Roku TV
I will explain how you can watch how to play USB on Roku tv. Also, your own videos, music, and pictures from a USB or hard drive. There are several Roku devices but some of them include a USB port in which you can plug an external USB drive
Although you can also plug more than one USB drive using a USB hub. Roku plays from USB only in these format of USB drives: NTFS, FAT16, FAT32, HFS+, EXT2, and EXT3 file system. Follow these steps listed below.
Read More :- How to fix Roku Overheating Problem?
Method One
In the first connect your USB or hard drive in the USB port. (if Roku Media Player is not installed then install it first).
An on-screen pop up will ask you to launch the Roku Media Player.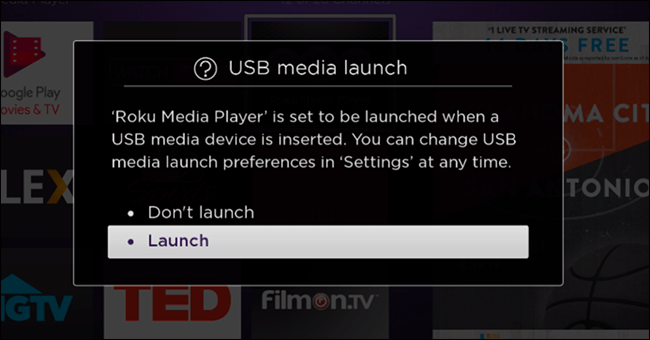 Then a USB Drive icon will appear in the Select Media device section.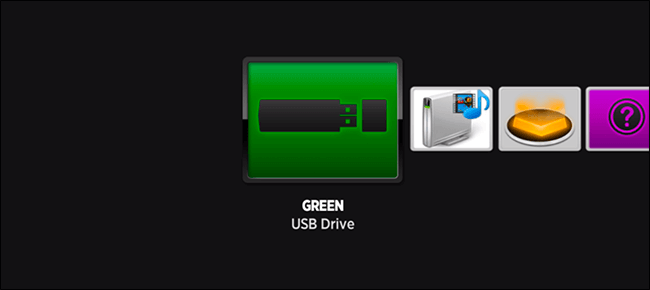 After that, press the OK button on your remote by selecting your USB Drive.
Finally, choose your content from the drive and enjoy your videos, music, and picture on your TV screen.
Method Two
First, connect your USB or hard drive to the USB port on the Roku device.
After that, you have to choose the media type from the Media Type Selection section.
Now it's time to choose your drive in which your content saved. (It will not display unsupported file format)
After finding your content, you want to play press the OK button on your remote
You can stop playback, press the Back button on the remote.
Read More :- Fix Roku Infrared Remote Problems
Watch Via Local Area Network (Roku DLNA)
A standard technology named DLNA (Digital Living Network Alliance). It is very helpful for sharing the content one device to another, which is connected under the same network. Yes, it is possible, If any user wants to play content on a Roku device stored in another device.
Here, another device should run DLNA server software and connected to the same network in which it connects your Roku device. There are some routers and a NAS (Network Attached Storage) device, which has a built-in DLNA server.
Read More :- Ways to enable Closed Caption on Roku
DLNA Servers that have been tested to work with Roku Device
Serviio
Twonky
PlayOn
Windows Media Player/Center
Plex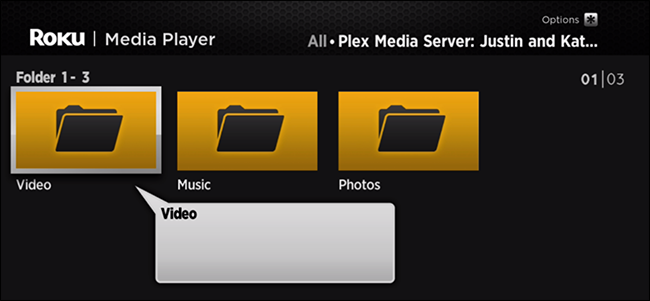 Mini DLNA / Ready DLNA / Ready Media
Don't be panic it is not complicated as it sounds, any laptop or computer can easily set up as a DLNA server, allowing any Roku device on the same network to stream media from it.

The computer has a built-in DLNA in windows and there is free software such as PS3 Media Server for Windows, Mac OS, Linux System, using these applications once your files are shared, Start Roku device to watch all your content like videos, photos, and music.
Read More :- Increase Storage space on Roku with microSD
Supported File Formats For Roku USB
Every Roku Media Player supports different file formats; The latest device can support the high quality of file format. For the best quality of audio, you need to get the best quality of TV or A/V receiver. Here is the list of supported file formats:
Audio – MP3 (MP3, MKV), FLAC (FLAC, MKV), AC3/EAC3 (MKV, MP4, MOV, AC3), ALAC (MKV, MP4, MOV, M4A), AAC (MKV, MP4, MOV), WMA (ASF, WMA, MKV) PCMJ (WAV, MKV, MP4 MOV) Vorbis (OGG, MKV, WEBM), DTS (MKV, MP4 MOV, DTS)
Video – H.264/AVC (MKV, MP4, MOV)
Image – PNG, JPG, GIF (non-animated)
Playlists – PLS, M3U8, M3U
Read More :- How to Turn Off your Roku Device?
Media Formats For 4K Supported Roku Devices
The 4K videos (H,265) only support in few Roku devices such as Roku Ultra, Roku Premiere, and Roku Premiere+. The 4K videos format are VP9 (MKV, WEBM) H,264/HEVC (MKV, MP4, MOV). And the Roku TV support H.262 (MKV) video format.
Note – Roku device can't display the unsupported file format on the Roku Media Player channel and DRM protected content is not supported by the Roku device.
Read More :- Know How to cancel Roku Subscription?
5.1 DTS (Dedicated To Sound) Support
To decode multi-channel surround sound, you would like to connect the Roku device via HDMI cable or S/PDIF (optical) to the audio receiver or TV, it helps in decoding the DTS, Roku device only passes via DTS audio. Lossless DTS and DTS-HD are not supported.
AAC (Advanced Audio Coding) Support
Stereo AAC transcode to PCM stereo because Roku devices don't support AAC pass-through.
Roku device support Dolby audio decode connected through HDMI or S/PDIF (optical) to an audio receiver that also supports the same Dolby Audio. Some Roku devices and Roku TVs decode 5.1 AAC to PCM stereo for internal speaker, headphone, and HDMI or S/PDIF (optical) output.
Read More :- Know 15 Tips to Stop Video Buffering On Roku
Conclusion
I hope your all queries are solved regarding Roku play from USB, Via Local Area Network (DLNA), Supported file formats, Media formats for 4K supported Roku devices, 5.1 DTS (Dedicated To Sound) Support, AAC (Advanced Audio Coding) Support. Also, read How to fix common issues in Roku device
If you are facing, any kind of technical trouble with your Roku device feels free to contact our Roku Customer Support phone number. You can access some technical services online. We are available for 24×7 and 365 days. We always try to provide the best service to our clients.