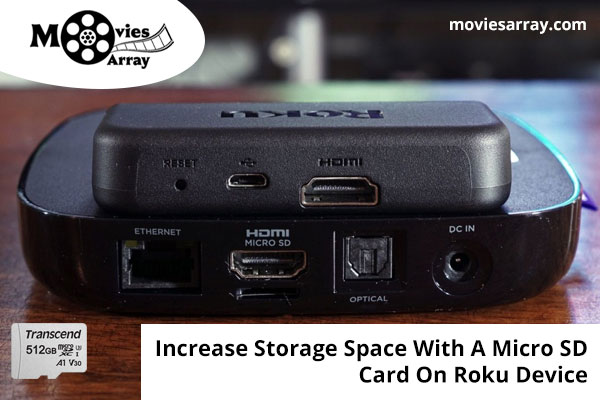 Few Roku players provide full support to a slot of Roku Micro SD Card on Roku Device. You can Increase Storage Space With A Micro SD Card On Roku Device. Also, it enables you to install channels and games from the Channel Store.
This article will explain to you all the performance of the Roku SD card so you can enjoy as content as per your choice on the Roku streaming device.
Read More :- 13 Easy Tips & Tricks to Speed Up Roku Service
First, you need to know little things about the Micro SD card on the Roku device; you need to be aware of these things.
If you own a Roku 3, Roku Premiere+, or Roku Ultra. You notice that there is a Micro-SD card slot for an external Micro SD card. Such as the Roku 3 sd card, Roku ultra sd card, or micro sd card for Roku memory card. That will help you to expand the storage capacity of your Roku device.
Read More :- Know 15 Tips to Stop Video buffering on Roku
This device includes internal flash storage to install the channel and game app. Adding a Micro SD card allows you to re-install the applications on your internal flash storage of the Roku device.
If your Roku device play AVI or you have installed thousands of application such as a game and channel app, this step can slow the speed of launching of the app. When you install the Micro SD card to the Roku device.
Then the flash-card will get automatically formatted by the Roku device. The Micro-SD card slot is not for storing video files or other content. For accessing the personal media you need a USB or hard drive.
Read More :- How to Fix Roku Overheating Problem
Install Roku MicroSD Card On Roku Device
Procedure To Insert The Micro SD Card On Roku
If you want to insert the Micro SD card on your Roku device? follow the steps given below:
Insert the Micro SD card into the backside of the device, you will hear the sound of a click as it locks into place, if you want to remove the Micro SD card then push the card again and it will eject or release.
Read More :- Fix Roku Infrared Remote Problems
(Note– you should remove HDMI cable from the backside of the Roku device at the time of inserting SD card, then reinsert the HDMI cable after inserting the Micro SD card.)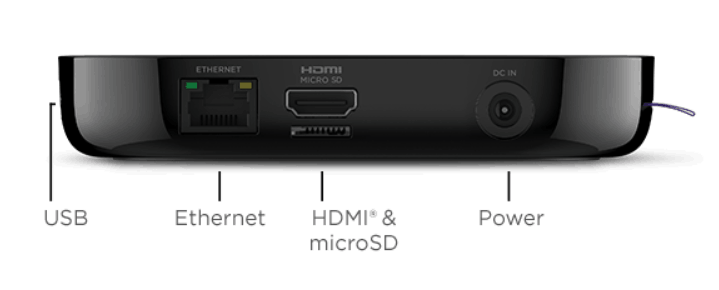 A pop will appear on the TV screen showed "Micro SD card detected. "
Select Format using the Remote key
Note: it will delete all data of the Micro SD card when you choose the Format option.
Continue to format, it will take a few minutes depending on card capacity.
Once formatting completed, a dialogue box will open "Formatting Complete". Then choose OK
Now Roku device can use Micro SD card for installing new games and channels
Read More :- Fix No Sound Problems in Video on Roku
For the better experience, we recommend using minimum Class rating 2 and above 2 GB storage Micro SD card. Memory class rating also affects the speed of accessing data. Let's make it more clearly with the help of an example.
A class 2 Micro SD cards can transmit 2 Mb data per second and the other hand class 10 Micro SD cards can transmit 10 Mb data per second. So which class rating will you choose? Of course, you will choose a high-speed capability card class 10 rating.
Read More :- Ways to Cast YouTube Or Netflix on Roku
Remove Micro SD Card To Roku Device
For removing the micro SD card from the backside you have to push the Micro SD card and it will eject the card.
After removing the Micro SD card there will not be more changes, only you will see the icon of installed games or channels application, you will have to download all the applications again from the Roku channel store.
Read More :- How to search Movies and TV shows on Roku
The best thing is that Roku will not charge for an existing application that you have already purchased. You can download all the applications from the Roku channel store. also, read Why You Should Upgrade Your Roku To Latest Release?
Many people think that "their favorite channels are stored in the Micro SD card if they move their Micro SD card to another device they will be able to watch the same" but it is not possible, you can not move the channels stored on the SD card because as they insert Micro SD to another Roku device it will be reformatted by that device.
Read More :- How to enable Closed Caption on Roku?
Inserting MicroSD Card To Roku 2
Above the HDMI port, you will notice a microSD card slot at the backside of the Roku 2 device. The microSD card slot allows you to increase the storage space of your Roku 2 device. Using this extra storage space you can store more Roku channels and games.
MicroSD card size is 15x11x1 mm, it is smaller than SD flashcards used in many digital devices. MicroSD cards are enough to fit in a small streaming device – Roku 2. Roku added the MicroSD card slot primarily for supporting the availability of more games and channels in the future.
Read More :- How to Stream My Content on Roku Via USB
The models of Roku 2 has enough storage space for holding several games. After adding the only 2 GB MicroSD card, you can store up to 50 games, it totally depends on the size of the games. If you don't like to play many games. You can go for video and music channels and you can add over a hundred channels to your Roku device.
Inserting the MicroSD card in Roku 2 is quite simple, you need the push the card in the slot of MicroSD card at the backside of Roku 2 and then you have to follow the on-screen instruction for the further procedure.
Read More :- Know How to Turn off Roku Device?
Few More Details For Using MicroSD Card
If you wish to remove MicroSD card from your Roku 2 streaming device, then all the installed games or channels need to re-install on the internal storage for the next time launch.
The MicroSD card is only used for store channels and games. You are not able to use it as to-read files, like photos, music, and videos. If you want to see your personal data on your Roku device. You can use the USB port on the Roku 2 XS model.
Without formation, Roku doesn't allow you to use the same MicroSD to another Roku device. It is forbidden for security reasons.
For playing motion enable game you need to purchase the Roku Game Remote with a motion control feature. It allows you to play the game such as Angry Birds. If you don't have game remote, you will unable to play motion control games. The standard game remote comes with the Roku 2 XS, and it is optional equipment for the version of Roku 2 XD and HD.
Read More :- Know How to Cancel Roku Subscription
Final Words
I hope so your queries regarding how to insert MicroSD card to your Roku device and how to increase storage. If you have steel any confusion regarding the Roku device, you can call our customer care executive. They will help you and solve your all queries. If you like this information please share it with your friends. For any suggestions please comment below, we will work on that and revert you as soon as possible.