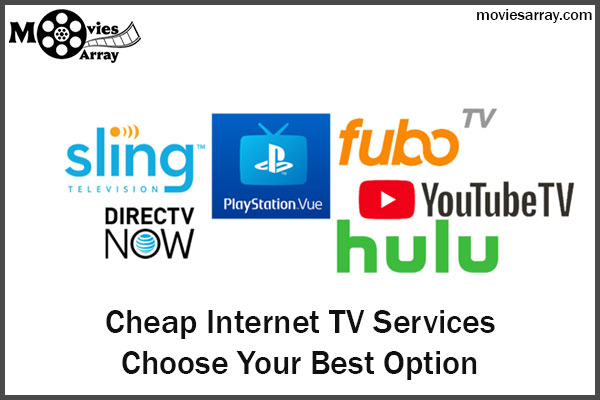 Are you facing lots of trouble due to monthly cable bills? But thanks to all the streaming services that are now replacing the cable and satellite TV. Now after cutting your cord, it is very difficult to decide which is the best for you according to your budget?
So, in this article, we will give you every little information about cheap internet and TV service. Also, know the cheap TV provider and TV service options available for you.
Read More :- How to create setup Rolu Account with Activation code
What Are YouTube Internet TV Services?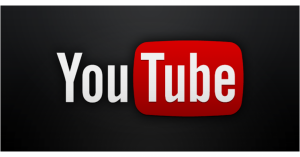 This is a popular internet TV service and available nationwide. Youtube service added 8 more entertainment networks from discovery in April 2019 such as HGTV, food network, TLC, and many more.
There are also local programming and sports channels provided by the service for the customers at a good price. Youtube service is accessible in every single resident of the US but not yet available in each and every market of the north region of America.
There are many channels and services which are still not on YouTube so you can choose the add-on pack which includes Showtime, Shudder, Fox Soccer Plus, Sundance Now, Starz, etc. You can also merge all the internet package into one at $15 p/o.
Read More :- How to Cast YouTube or Netflix on Roku
How Great Is The Youtube DVR?
There are many DVR features like unlimited cloud DVR, stores 9 months programming after recording, pause, resume. With Google home device and Chromecast, you can control the voice of the youtube via google assistant. Google's Assistant also lets you know which content is saved in your DVR.
If you are using the Google ecosystem in Android then youtube service will be a great option for you. You can stream up to 6 programs simultaneously.
Q: What are the important channels?
*Free seven days trial
Q: How much internet speed is required for Youtube?
If you are streaming only one High definition video then the requirement is 7Mbps. But for multiple HD channels streaming it needs 13 Mbps. The same applied to the other devices using the same network.
Q: Which device does it support?
Apple Tv (4th generation and 4k)

Xbox One S, Xbox One X, Xbox one

Roku Tv and players

Google Chromecast

Google Chromecast

Android

IOS

Android TV

Vizio SmartCast TV

Select Samsung TV

LG Smart TV
Q: What is the cost?
It offers 70+ channels at $50 p/o which includes the major network such as news and local sports. For adding extra channels it cost $4 to $40.
Downside
Youtube services have started increasing their prices from $30 to $40 per month

It does not support Amazon fire tv stick
What Is Directv Now service?
Directv Now is the internet TVservice app which runs with the help of the internet. It serves four packages whose monthly bill is lower than cable and satellite providers. There is also a monthly subscription facility. It is owned by the giant AT&T company. Directv has the best promotions but offers few channels. At the beginning of 2019, DirecTV now comes up with more channels line up.
Read More :- DirecTV Now Issues In Login
Directv now is beating its competitor in the market by offering the cheapest plan starting at $50 cost. In every package of Directv now you will get the HBO channels at just $15 per month. There are many streaming players that are compatible with Directv now.
How Great Is Directv Now DVR?
Signing with the Directv now you get the free DVR with 20 hours of recording facility. Directv now DVR will store the data up to 30 days and after that, it will be automatically deleted and create a new column for new content. If this is not enough then you can buy additional DVR by paying an extra $10 per month and you get up to 100-hour recording for 90 days storage.
Read More :- How to Connect DirecTV DVR to the internet
Directv Now DVR has more advanced features that you will not get in the other services. The DVR content can be enjoyed from any device such as a mobile or tablet. Even with the wifi outside the home. It is now adding HBO and Cinemax programming on your DVR service. After sharing your account with your friends you can do two streaming simultaneously. If you are looking for more than pay $5 extra.
What are the important channels?
ABC

FOX

NBC

CBS

HBO

ESPN

CNN

Disney

Bravo

Hallmark

TBS
*Free seven days trial
How much internet speed is needed for Directv now?
For internet TVservice, at the broadband connection at home, it required 12mbps or more speed.
What is the supporting device?
Amazon Fire TV stick ( 2 and 3 generations), Amazon Fire TV Cube, Amazon Fire TV (2nd generation)

Apple TV (4th generation)

Google Chromecast (2nd and higher generation)

Mac

Android

Apple TV

IOS

Chrome web browsers

Safari

Xbox one console

Roku Streaming Media Player
Read More :- How To Create a Roku Account?
What is the cost?
The lowest plan starts from $50 per month which includes 45+ channels and the highest package cost $135 per month which has 130+channels. If you want to add-on the channels it cost $5 per month on the other side for additional cloud DVR it will cost $10 per month.
Downside
Directv now only offers 40 channels in the lowest pack.

It's compulsory to pay $70 per month for upgrading the service

Stream only two devices at the same time
What is PlayStation Vue?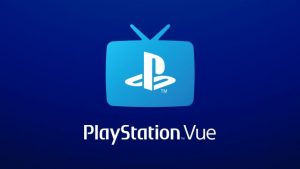 PlayStation Vue is the largest platform comparing it with the other services. The prices are a bit high and confusing. Directv now serves packages that depend upon the location you live. There is no need for the PlayStation console required to sign up. It has more than 600 channels and you can also find according to your area. Directv now gives the special fox feed to their users such as Fox News, fox business, FS1, Fox soccer plus and many others.
Directv now has more features and add-on channels facility like other services. Users who have subscribed PlayStation plan for the first time will get the packages discounts. The Ps Vue has a direct tie-up with the PlayStation ecosystem and PS4 if you are looking to add the internet TV service which gives the best channel options.
Read More :- How to reach DirecTV Now Customer Service
How Great Is Playstation Vue DVR?
There is my shows option in which the programming is saved that can be watched inside or outside the home network. The content is stored for up to 28 days. With PS Vue you can stream up to 5 devices at once.
Important channels of Directv Now
AMC

ESPN

CNN

Disney

HGTV

And many more

CBS
*Free 5 days trial – except ultra
Internet speed required for PlayStation Vue
Want to view the best experience then you need 10mbps speed. For additional stream, it is required 5 Mbps.
Supporting device :
PlayStation 3 and 4 consoles

Amazon Fire Tv (all generations)

Google Chromecast – (1st generation and higher)

Apple TV

IOS

Mac

Firmware 7.7 and higher

tvOS running 4th generation and higher

Nvidia Shield

Fire tablets

Android phones and tablets

Windows

Web browsers

Roku players
What is the cost?
The price of "access" is $44.99 which is the smallest plan that included 45+ channels. On the other side, the largest plan has $80 with 90+ channels. The add on packages start from $9 to $15, and standalone channels have $11 to $22.
Downside
The PS Vue plans cost is higher than the other service provider.

The trial is shorter than other competitors. PS Vue has a 5-day trial and the others have 7 days.
What Is Sling Tv?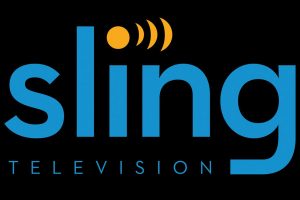 Sling TV provider is the most flexible streaming service when we talk about its cost and features. There is plenty of add on channels and it uses a la carte model. Sling TV serves two packages orange and Blue. Orange pack includes kids and sports channels and Blue pack carries more sports channels.
As it is a cheap internet TV service app it offers a free contract. With your personal smart device, you can watch 55+ channels. You can even watch the programs by its amazing features such as pause, rewind, forward but it is limited.
Read More :- DirecTV Now Vs Sling TV Which is Best?
If we compare Sling TV to the other services than it gives live TV experience rather than on-demand content. Without offline connections, you cannot download or login to the app. All you need is a good internet connection stream non-stop.
How Great Is The Sling TV DVR?
Sling TV has its own DVR which is supported in most of the devices. There are also exceptional models like – Xfinity X1, Samsung smart TV that does not support. Adding more DVR it costs $5 extra per month and serves you 50 hours of storage.
Important channels
A&E

Bloomberg Television

Cheddar

Fox

CNN

Epix drive-in

ESPN

National Geographic

Travel Channel

Vineland

Trevecca shortlist
*Free 7-day trial
Internet speed – Sling TV
TV/PC/MAC – Watch single content for 5MBPS

For household, it requires 25mbps content as the internet use on multiple devices
Supporting Device :
Xbox One
Google Chromecast

Amazon Fire TV

Amazon fire tablet

Apple Tv – a 4th generation or higher

Android

Airplay

AirTV

Roku LT and higher version
IOS

Mac

Nvidia Shield

Oculus device

ZTE

Select LG smart TV

lesson device

Xbox one consoles,

Blue-ray players

Samsung smart TV
What is the cost?
Sling TV has orange and Blue and the combined package (orange and blue). The basic orange pack has a $25 per month charge that includes 35+ channels. On the other side, the Blue package has 40+ channels at $25. The third plan will charge $40 more from you and provide extra channels. If you want to add-on your favorite channel list with extra features then it cost $5 to $15 per month.
Downside –
There are limited local channels on Sling TV

The cost of the DVR is higher

It offers only one stream at a time with the Sling orange package
Read More :- Know Spectrum TV Vs DirecTV Which is Best
Fubo TV
This is a recently launched service which is also beating the cable TV. Fubo internet TV service has expanded its channel line up for becoming more popular than other streaming platforms.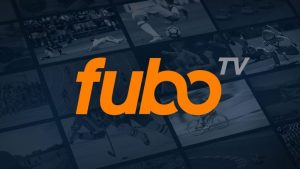 As we know there is great competition in a market for replacing the cable TV provider but they have a few channels for sports for their users. All you just want to remember that is "Fubo TV popular for sports".
How Great Is The Fubo DVR?
The Fubo TV users get the cloud-based DVR to record the live programming channels before or during the airing. It comes with 30 hours of recorded program time in the base package. For additional DVR you have to pay $9.99 per month for 500 hours storage.
Read More :- Watch DirecTV on PC
Your recording will be saved unless you delete them. With Fubo TV provider you can stream only 2 devices and for more streaming pay additional money.
Important channels
ABC

fOX

CNN

Viceland

Fuse

FS1

CBSN

Nat geo wild

CNBC

SYFY

Cartoon network

Adult Swim

TruTV
*Free 7day trial
Internet speed – For buffering-free video, you need fast internet of 20Mbps with Fubo TV.
Supporting Device
Amazon Fire TV

Android

Android TV

Chromecast

IOS

Roku

Web browsers

Apple TV (4th or higher generation)
What is the cost?
The very low package of Fubo TV has 85+ channels at $55 and the highest package carries 100+ channels at $60. If you subscribed to the first package then it will be discounted $10. It also offers other add-on channels, features ranging from $ 4 to $29.
Downside
The basic plan price is more expensive than other competitors services

You have to upgrade your DVR version to get more storage hours

Stream 2 devices simultaneously. For more pay $5.99 extra