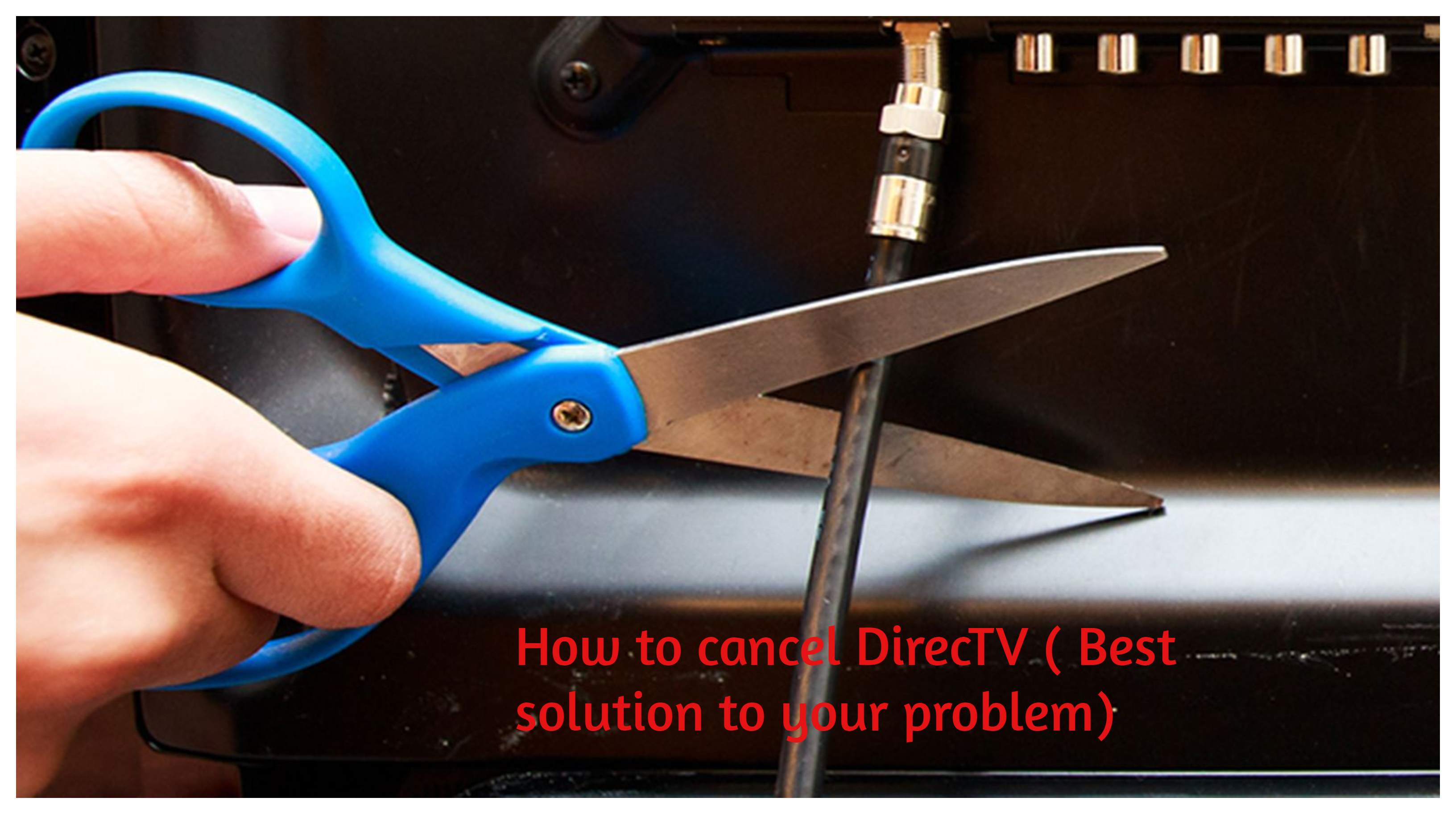 Cutting cable cords is one of the best things for more streaming entertainment and saving your money. There are majorly two reasons for cutting the DirecTV service one is users have to pay more than $100 per month and the other is there are fewer plans in cable and satellite service so it's not worth it.
So if you are tired of using the satellite for long and want to know How to cancel Directv and move into the next services?
Read More :- How DirecTV Now Works?
How To Cancel Directv: Follow These Steps
-Prepare for a good excuse
The work of the calling department is to keep the customer away from the cancellation. So before calling make sure you have a solid reason to close your DirecTV service. If you are speaking with the representative then you should be calm and friendly.
"Can you connect to the person who handles the service cancellation process"

I am tired of using cable tv services and now I want to close.

Not required any new plans and special services at a lower price I just simply want to close the service.

You can use the reason for shifting from one to another place (choose the excuse for the place where there is no Directv connection)

Tell them that you are fully satisfied with the services of DirecTV and if possible you will again connect with them in the future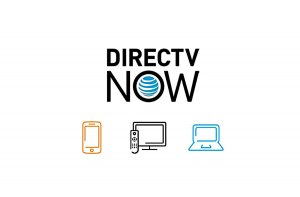 Read More :- Know about DirecTV Select Package
-Dial customer support number
The oldest tradition of cutting cords or canceling the connection. Use for deleting the service. You will get the additional services of your account that is not available on the internet.
-Follow the voice recorder instructions
Before connecting to the representative there are various steps such as you have to press the buttons or numbers from your keypad and follow the voice recorder instructions. The fastest way to reach to the customer support team is pressing the other options or follow the instructions carefully.
-Specify that you want to cancel DirecTV service
Tell them what is the purpose of calling the company that you want to cancel the subscription.
-Ask to connect with the retention department
When you reach to the person requesting them to connect to the retention department. If they said no then try to make the situation and explain your problem.
Read More :- Get to Know DirecTV Reviews
-Explain the reason for your cancellation
After a long hold, you will be connected to the customer service department. Saying that you simply want to cut the connection because you want to live technology-free is not a great answer at all. Sometimes the honest answer will push you to the trouble. Do not forget to call them again to ask the cancellation is confirmed or not.
-Create a friendly environment
The representative will look for several reasons to distract your mind from cancellation. They will offer you the best discounts and other amazing services they have currently. To maintains its business the representative will give you thousands of lower price plans just to stay.
But if you have decided to move on then don't listen to them and stay to your point directly. Be polite and stick to one reason that it should not lead you in the wrong way.
Note –
Do not lose your temporary

Try to be polite and nice

Do not speak about the billings or plan

Do not make too many excuses

Do not tell them that you are transferring to the other service.
Read More :- DirecTV Vs Dish TV Which is Best
-Explain the reason for your cancellation
After a long hold, you will be connected to the customer service department. Saying that you simply want to cut the connection because you want to live technology-free is not a great answer at all. Sometimes the honest answer will push you to the trouble. Do not forget to call them again to ask the cancellation is confirmed or not.
-Refuse to take offers and discounts
Tell them not to tell you the offers and other plans as you are not interested in the plan anymore. Stay with your lines and do not make different excuses.
-Wait for the pre-paid delivery box
after excepting your request for cancellation they will send the ask for all the DirecTV equipment. Do not get too excited to wait for the second last step to be completed for closing your DirecTV services
Read More :- Know DirecTV Now Best Streaming Channels
-Pay the fees for canceling your service
Requirements To Cancel DirecTV or Delete Your Account
First and last name

Phone number

Email address

User ID and password

Billing address

city/state/region/country

Postal code

Reason for canceling your account

Card number last 4 digits

Date and amount of the last charge
Read More :- DirecTV Now or Dish Tv Which is Best
Is There Any Directv Cancellation Charge?
Yes, it becomes very difficult for the subscriber to close the Directv service easily. There are various reasons for the uses who end up closing the service such as faulty promises, bad services, missing details, contracts, extra payments, etc. here is the reason why it is very tough to cancel.
When you cancel DirecTV subscription immediately or afterward there is no other way of hiding from the cancellation fees. Directv is very particular when it comes to extra charges because their subscription is based on the contract which means you have to pay for the remaining month. Here are some different ways of cancellation –
Deactivation fees – choose to deactivate your DirecTV account early then you will have to pay the penalty of $15 if you have minimum programming requirements for your particular package.

Pay the early termination charge – there is every month $20 fee for your current AT&T contract. But if you have a 6 months contract left and you do not want to stay any longer so there are approx $150 charges. They force the customer to stay with the package for long with the limited offers

When the customer gets a huge bill, not because of the cancellation of a package/pan but adding extra payments.
So there is probably no chance to save yourself from the fees and no point in arguing with the representative department. If you ask the representative for the total bill then you have to face all the explanations.
Read More :- DirecTV Now or Sling TV Which is Best
Reasons for termination fees
The satellite service or company makes it very difficult for users to cancel Directv plan especially if you have chosen the contract. There are many people who get trapped in this situation and they have no other option rather pay the charge in the contract terms. Here are some of the reasons you land up paying early termination fees.
Moving to abroad and DirecTV services are there in the location

Joining the corp peace

Moving to the apartments which already have satellite services.

When the service is not available in the area
If you try to say these ways then you will definitely have to pay the charges. The other way you can delete your subscription for free by using the trim service. It saves time as well as you can cancel DirecTV other unwanted subscriptions.
Read More :- How To Watch DirecTV on Laptop
Avoiding steps orders
Right time cancellation, there are more chances of avoiding the extra cancellation fees if you are timely completing your contract. You have to pay the charge but in a small amount according to your billing cycle.

If they allow the hiking to any user then you get are close to the free subscription. It occurs in December.

Never try to insult the company representative as they are doing by the company instructions and orders.

Read the contract if the representative is not canceling the fees. There is a language in the agreement which shows whether there will be tax or not.

If the representative is saying that there is no other way to cancel Directv fees then ask them to connect with the supervisor.
Note – Make yourself alert when the renewal times comes
Go Through Again Before Canceling Your Service
Directv is known as the largest satellite service in all over the world. It is the best streaming service with unlimited content. Just look at the different points before canceling your service.
Read More :- How to Connect DirecTV DVR to Internet
Do you have fast internet connectivity?
For a better streaming experience through apps, you need to have fast internet of 5MBPS for one device. If you have connected with various devices then it needs 25 MBPS. Then there would not be any problem in your streaming entertainment. There are many apps that give a 1week trial to new users if you are not satisfied then come back to the Directv service again.
Do you have DirecTV bundle?
Directv comes under AT&T services. There are many people who love to stick with Directv is only because of the bundle which is affordable. Using trim service it saves money as well as it gives the best offers and discounts in plans. It also saves your bill up to 30% and calls the company representative their own.
Read More :- Compare Spectrum TV Vs DirecTV Now
How you can watch the DirecTV NFL Sunday ticket
If you are a Directv account user then you are already aware of NFL Sunday ticket which is the great advantage of DirecTV. Local channels do not have access to live NFL Sunday options.
You will get the best price of $239 per year. You will only get this amazing service with the DirecTV while others offer ESPN or NFL networks. There are a variety of brand new games you can play with this service.
Can you still watch the family program
Directv also has the best selection of family and kids friendly channels such as baby tv and UP. Other than Directv you will get the best service for movies in Pureflix.
Channels you can't stream without Directv
With Directv largest (premier) package you get more than 390 channels. On the other hand, if you switch to the other internet apps that will only give you 60 channels that are more in demand.
Read More :- How to Connect DirecTV Customer Service
Final words
There are many users who are fully satisfied with the DirecTV services and while some of them are not. So here in this article, we have mentioned the steps you can cancel your DirecTV services and the best ways how you can cancel DirecTV.