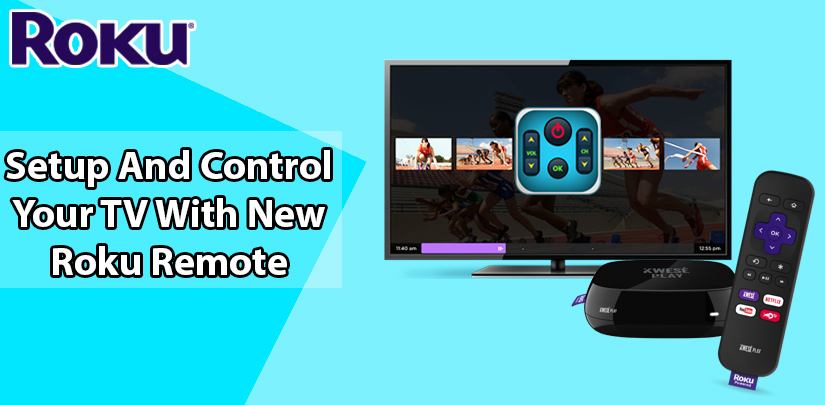 There are some Roku Remotes that include Wireless or IR technologies to command your Roku streaming player and seamlessly command aspects of your TV. Once you have done with the Roku Player setup, setup for new Roku Enhanced Remote, you can turn on/off the volume, power on/off for the selected TV brand and model.
Roku Enhanced Remote's Step Up during Initial Setup and Activation
During the set-up process of your Roku player for the first time, just connect your Roku Player to the Internet and set the display type before the screen is presented to check it remotely. It is the first step for setting up your new Roku Remote to command the volume and power for your TV.
Before starting, set your TV volume at the audio level. As soon as you choose, keep your Roku Enhanced Remote Point directly on a TV.
To start, choose to Check Remote Settings.
When you hear playing music, choose Yes to confirm. If not, try to increase the volume by your TV remote.

After this, your Roku player will try to mute the volume for the detected TV brand through the remote code. If the music stops playing, choose yes. If the music does not stop, choose No. That means your Roku player is not finding the right information about your TV. however, you can manually enter the brand by choosing Enter TV brand. As soon as you enter the brand using the on-screen keyboard, the list on the right will be populated.

After choosing a brand, the music will start playing again. If you listen to it, then choose Yes. As before, your Roku player will try to mute the volume again, this time by using several remote codes for the TV brand you have entered. After trying each code, you will be asked whether the music stops playing or not. When this happens, choose yes.

Your Roku Enhanced Remote has now programmed to operate your TV's volume and power.  To continue, you have to choose OK.
Roku Enhanced Remote's Setup after Initial Setup and Activation
After activation and installation of your Roku player, you can access the settings menu to set up the Roku Remote to command your TV at any time. If your Roku player connected to AVR or sound bar, we recommend connecting your TV temporarily to the TV during setup to successfully identify your TV brand.
On your Roku Enhanced Remote, Press Home button.
Choose Settings by scrolling up or down.
In this step, choose Remote and then choose Remote Setup for TV Control.
choose Start to setup your Roku Enhanced Remote automatically to command the volume and power on your TV.
Follow the instructions as shown on-screen prompts to complete the process.
We hope you are satisfied with the above details. For more guidance, visit Roku customer service. Our experts are available 24×7 to deal with your concerns.